Game Maker Creations
Thirteenth Edition
It's time to discover a new creator and the game experience they are creating!
A Week, A Creator
Let's learn about this week's creator Chimpabastian.
Hi everyone, I'm Chimpabastian, a video game lover. It was due to this passion I feel for the games that I prepared myself to develop them. This has been my career for more than three years, which has been one of the most amazing experiences in my life. The indie video games industry allows you to form yourself as a generalist and although my speciality is developing, thanks to this wonderful world, I've been able to work also as a game designer, artist, full stack developer and in the marketing area.
Right now, thanks to the two tools that have been developed by The Sandbox Game, VoxEdit ("The first software that allows you to create your own voxel models, rig them, and animate them in no time.") and the Game Maker ("Create games with visual scripting tools! Move assets, change behaviors and you are all set.") I find myself developing Shinytures: Finding The Lost Creatures. It's an adventure where you can get mesmerized by accomplishing the missions you are giving as a member of the spatial organization. This organization takes care of reviving all the Shinytures that can be found on the planet you were assigned to, as a breeder.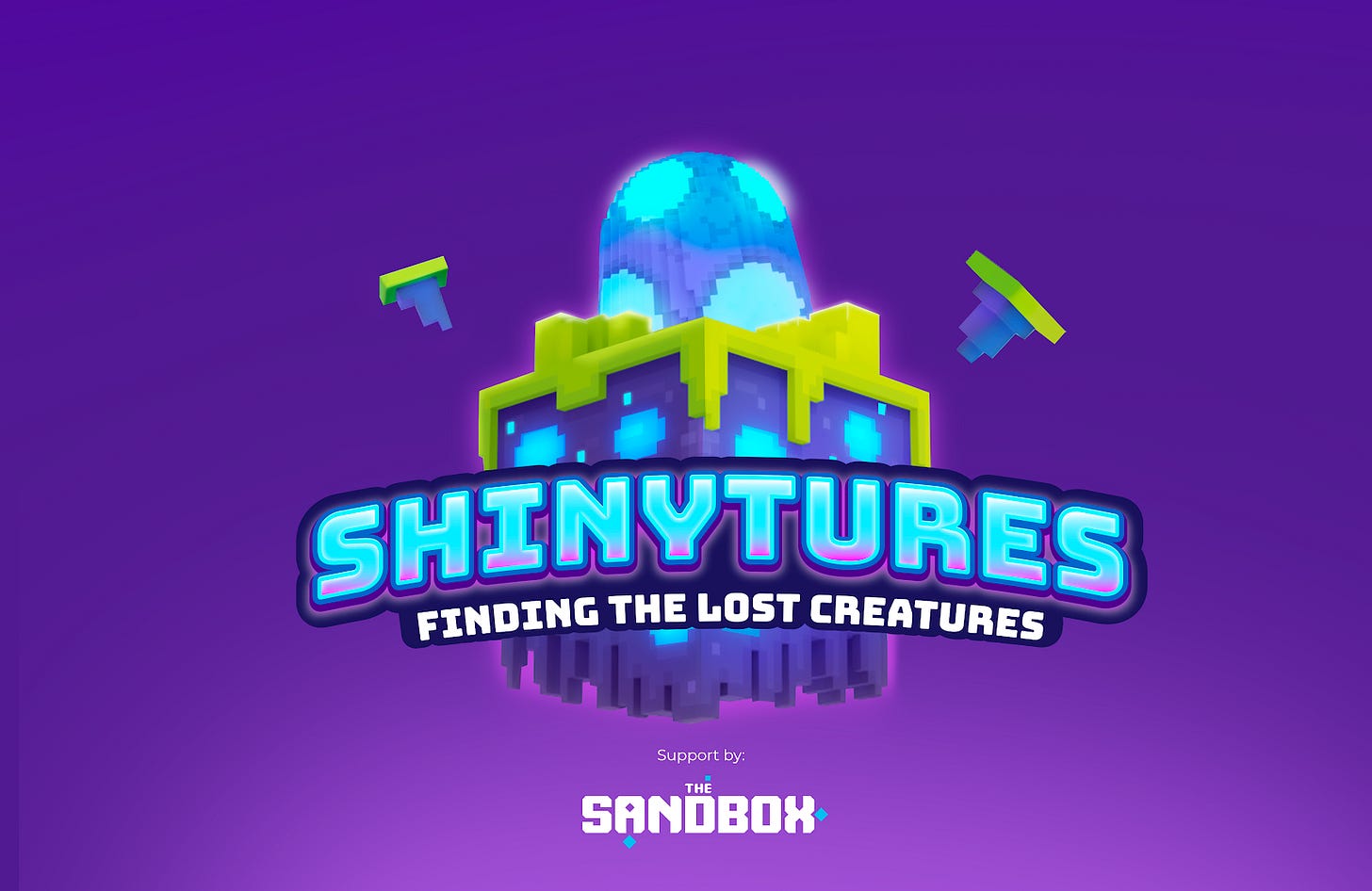 The Shinytures are always found on the planets in an egg stage, this is a sample of how you can see these type of eggs: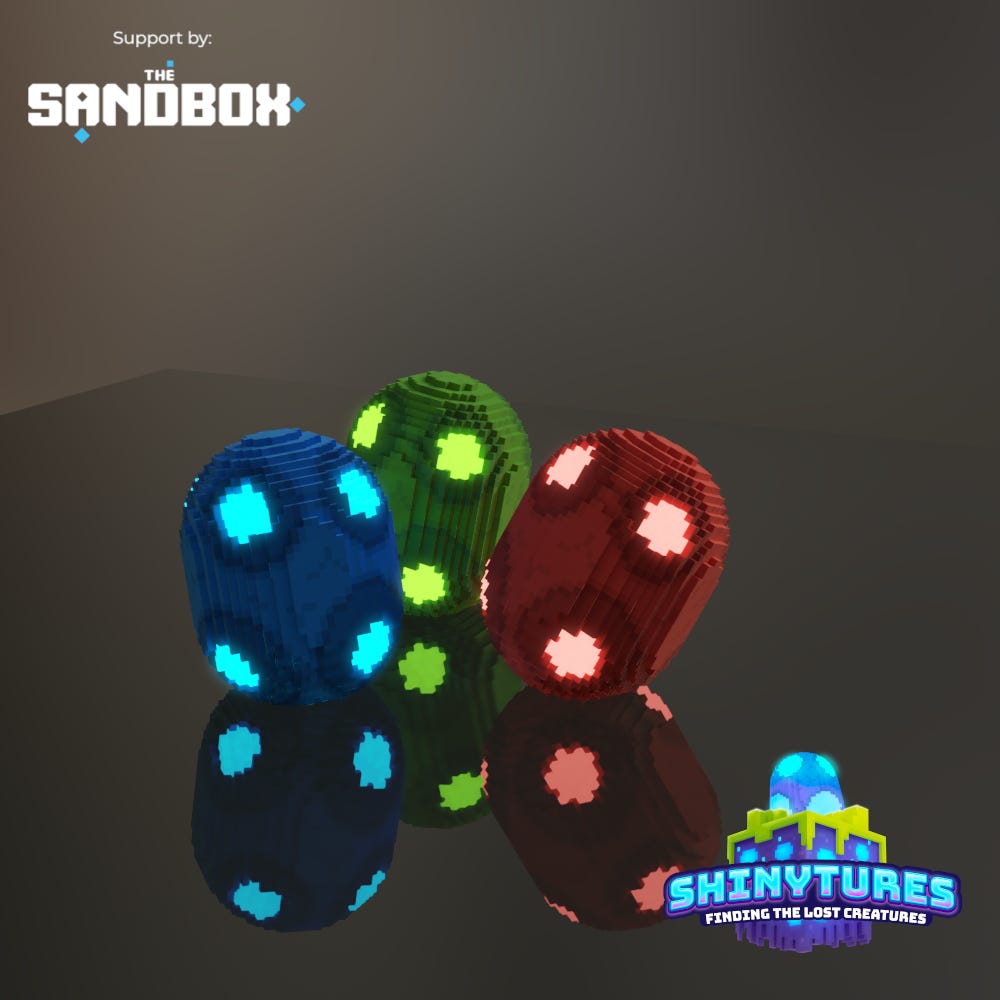 In order to revive the Shinytures, you will need to use the Organization's technology called the Hatch Machines: 
At this point, you will wonder: How will the Shinytures look like?
Well, we are going to start with a Red Shinyture and its evolution: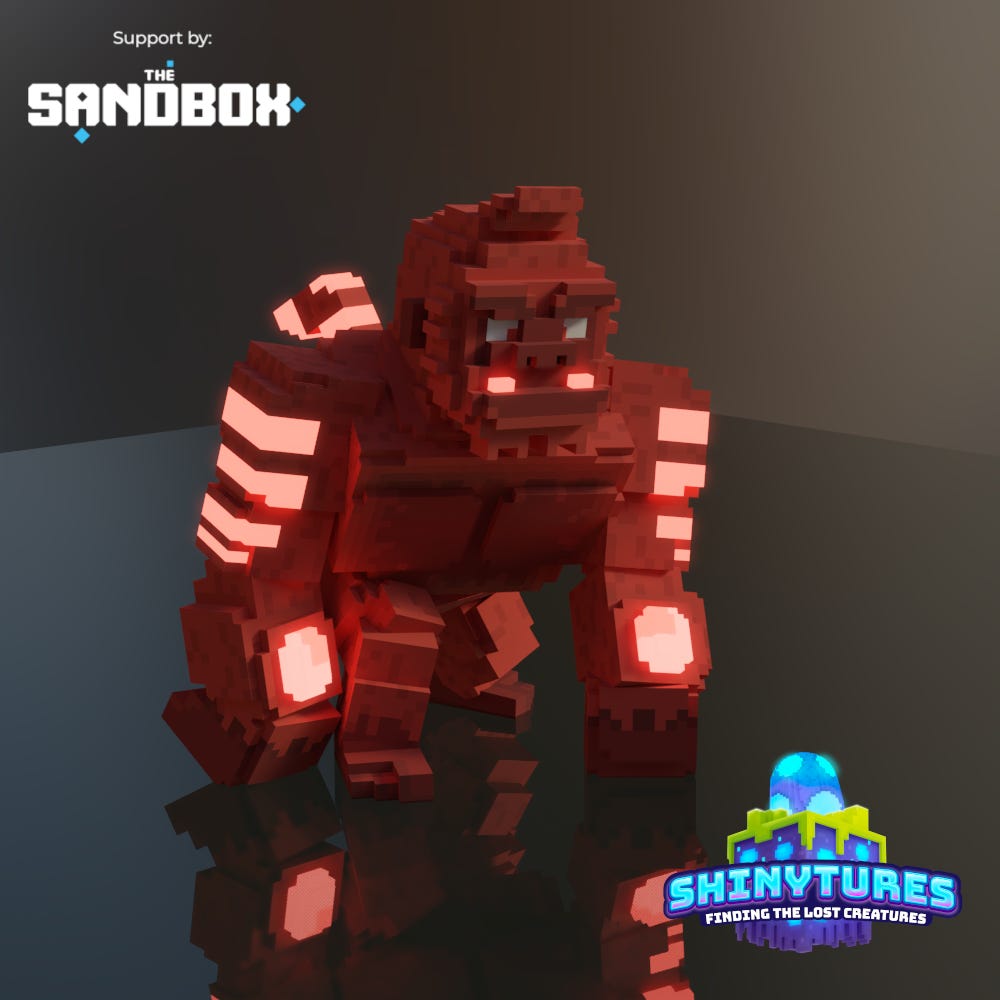 Now, a Blue Shinyture: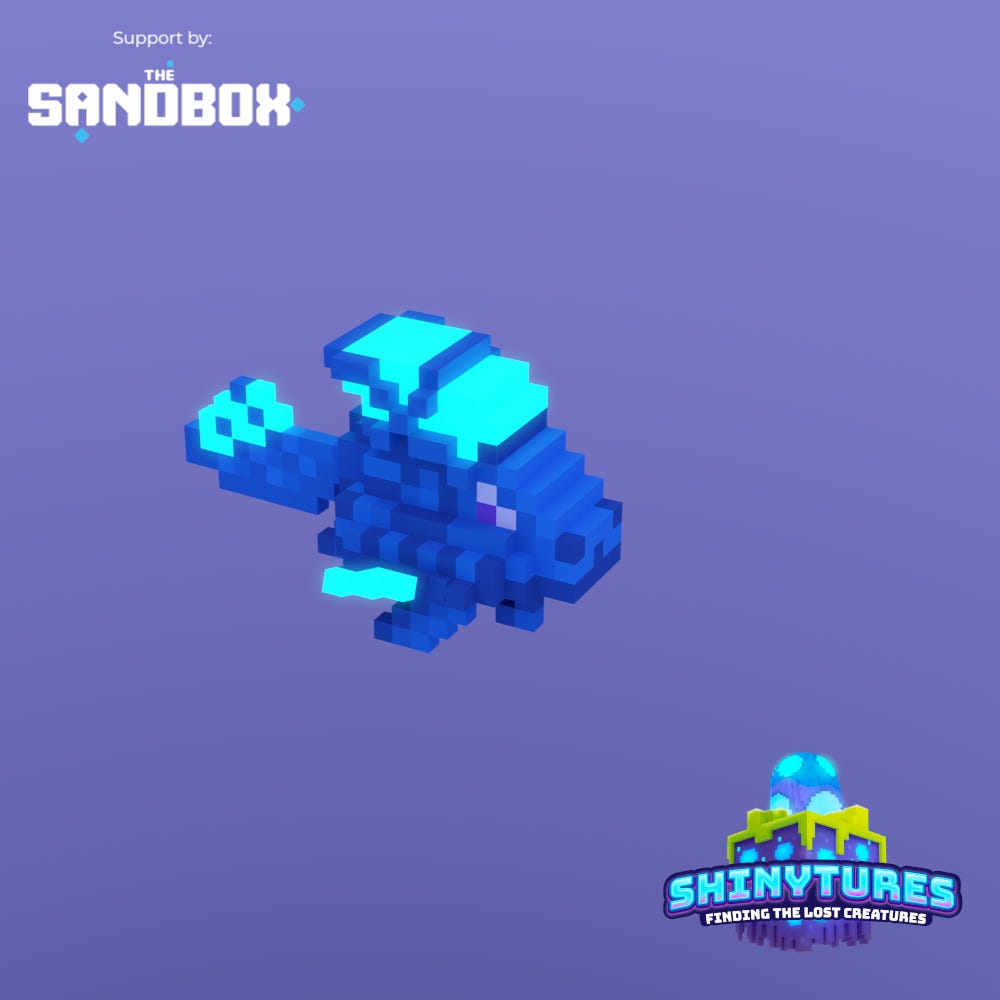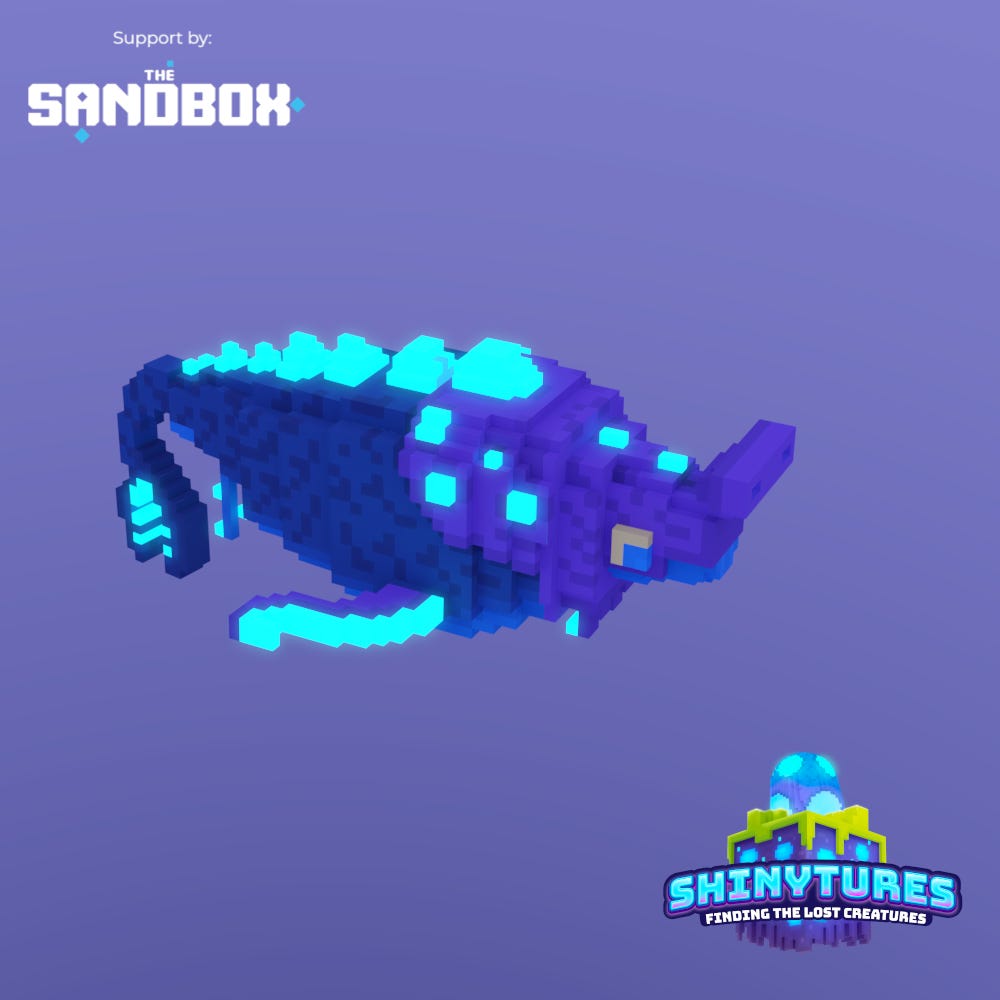 Last but not least, a Green Shinyture: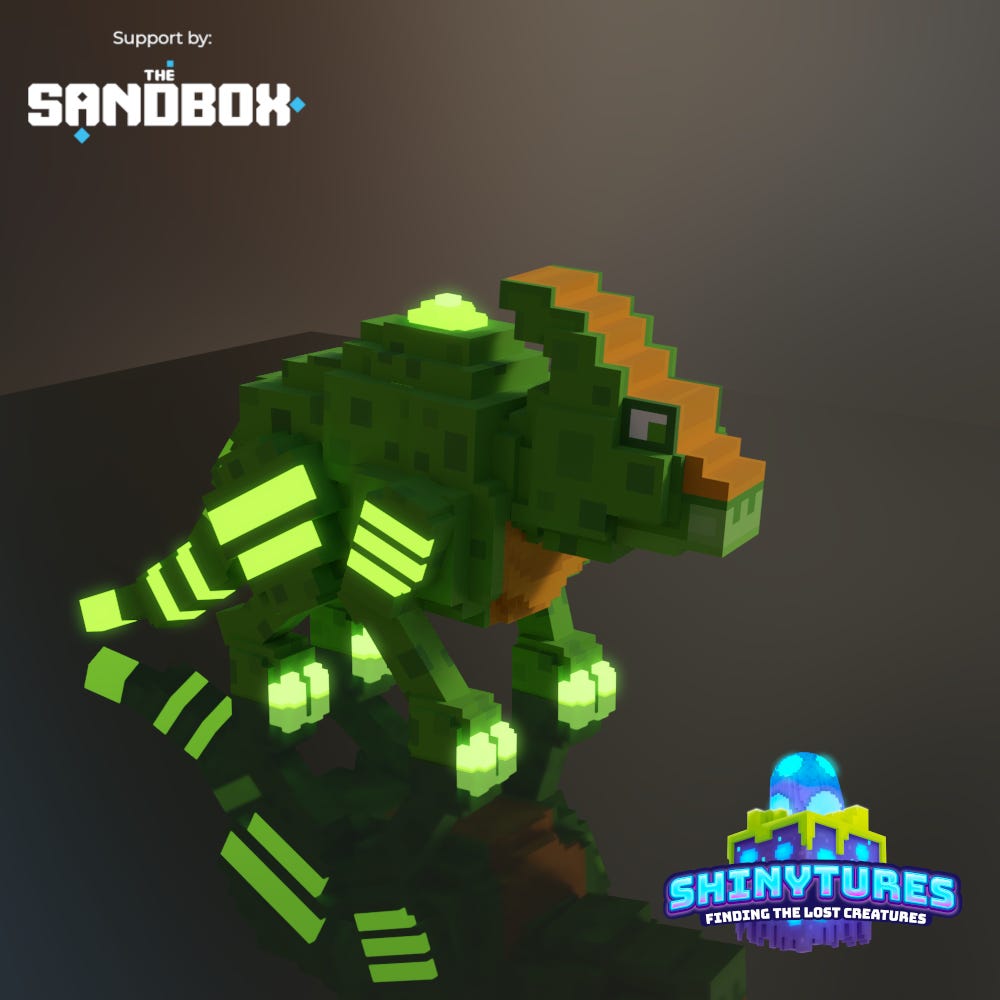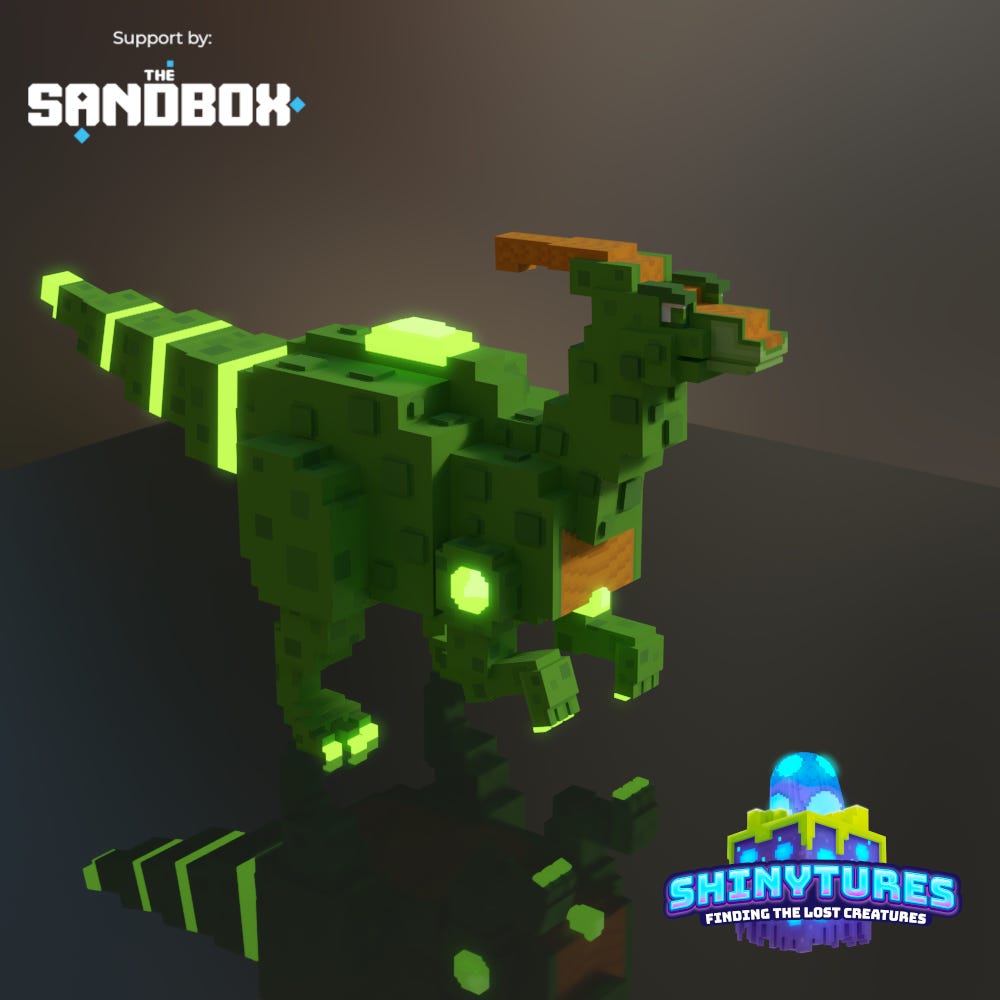 The feeling I'd love to achieve in this video game is one of an alien planet in which you will perceive a flowing energy inside it. Regarding the place where the Shinytures can be revived, I'd like for it to look like a futuristic ranch. I'm sharing this initial gameplay, so that you can see a little more of what I'm talking about:
If you want to see more advances of the Metaverse of Shinytures: Finding The Lost Creatures, I invite you all to visit the website developed for you to be aware of all the details in the game.
That's it for this colourful gaming experience. Which one is your favourite Shinyture? Mine is the red one! Follow Chimpabastian and let him know what you think!
Tune in next week for another amazing game experience.
In the meantime stay awesome
Cheers,
Amy