Game Maker Creations
Fourteenth Edition
To remain on the theme of this spooky season we are introducing a scary game experiences, filled with all kinds of monsters ! Keep your eyes open for this one…
Before that, let's introduce the mind behind that world, the creator to whom we owe Dracula's Castle, shall we?
A Week, A Creator
Hello everyone ! I am Rem, from Italy ! I am a crypto and video games lover who has fallen in love with the whole voxel universe after having discovered about The Sandbox. Since then I have been doing my best in order to create content that will be more and more beautiful as time goes by ! For the first time I can work using my creativity and my passions. That's why, when I heard about the opportunity given by The Sandbox to create a personal game experience thanks to their amazing programs "VoxEdit" and the "Game Maker" I felt immediately thrilled and I started to create the concept of the game I am going to show to you today !

I have always been a lover of both medieval and gothic style, whether in movies, books or video games, especially those that have dark atmospheres, places and creatures, such as vampires, werewolves and other mysterious and dangerous monsters of this kind.

That's why, as you can see, the main inspiration of this game is the figure of Count Dracula, one of the most intriguing and fearsome characters of this kind!

Let me present to you "Dracula's Castle" !
Dracula's Castle is an action-adventure game located in some lands of the metaverse threatened by the appearance of the Count Dracula and his evil forces. We will play the role of a demon hunter summoned by one of the villages that had the misfortune to be on these cursed lands!
Here is our protagonist: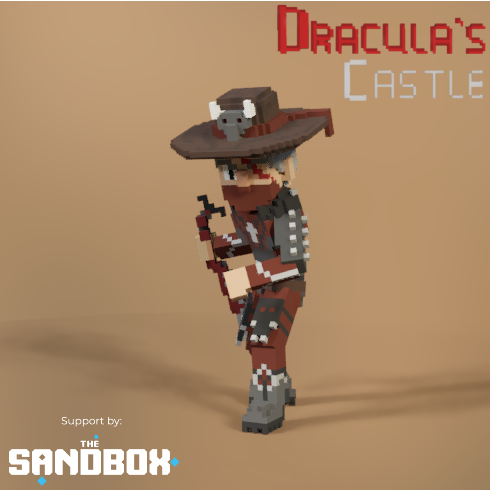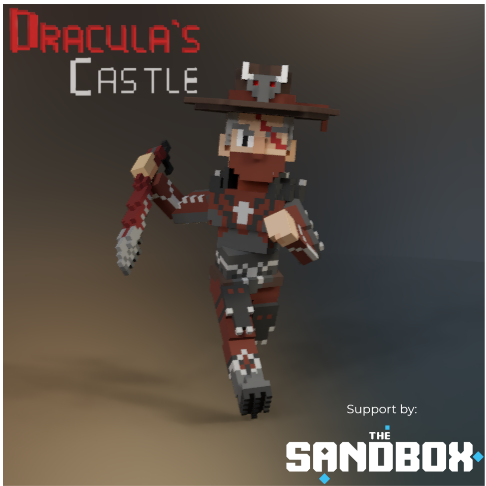 Our demon hunter is inspired by characters like Van Helsing, a mix between a cowboy and a medieval warrior!
He does look menacing doesn't he?
Let's dive deeper and have a little introduction to the creatures and monsters that we will be encountering while in this experience: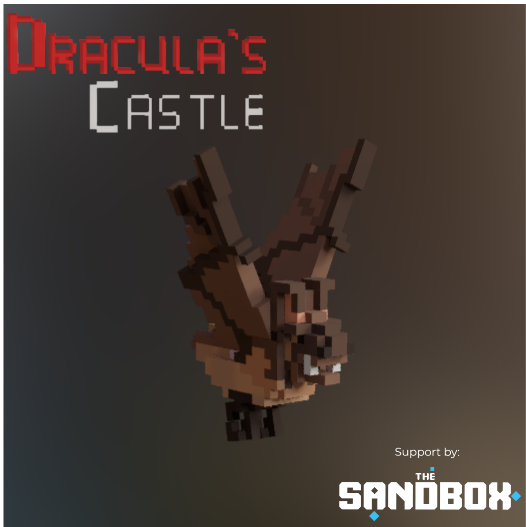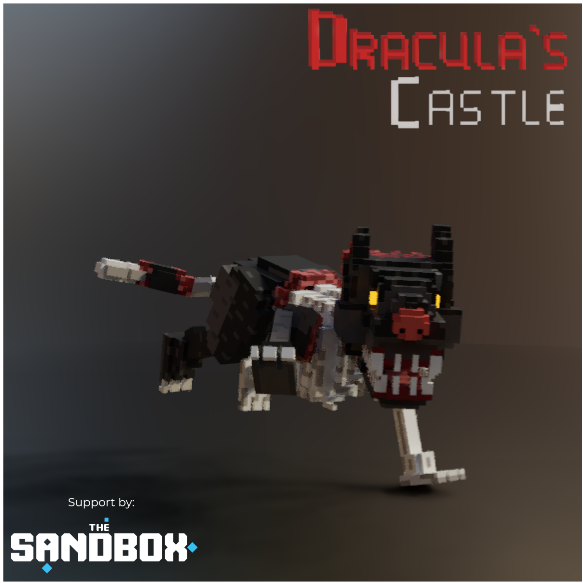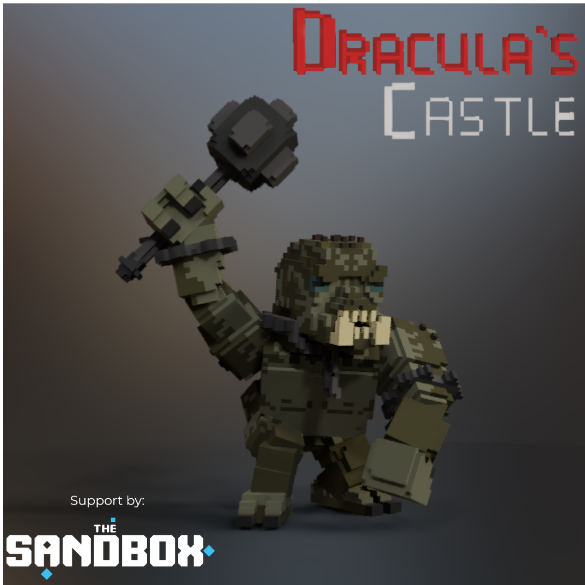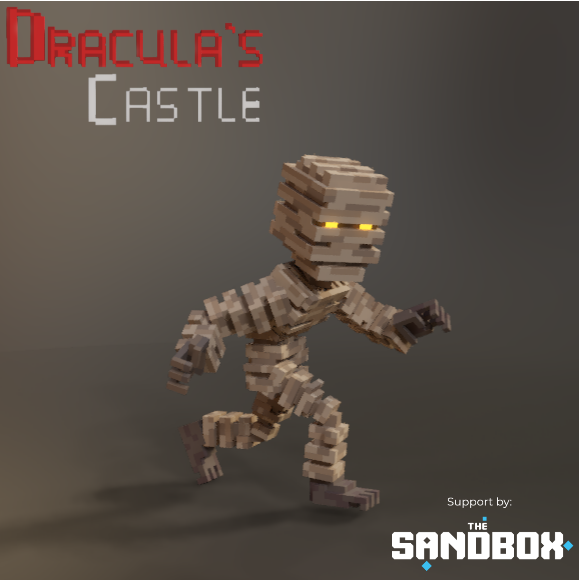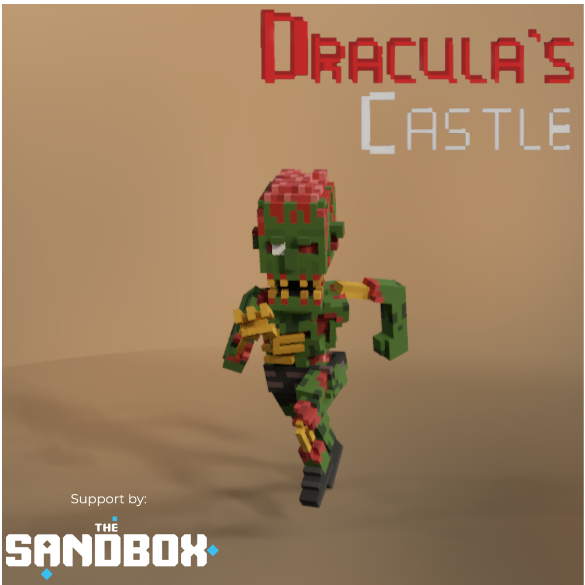 We will face many of the most famous monsters that fill the horror folklore: figures, zombies, mummies, werewolves, vampires, trolls and many more ! Every zone will have its different enemies and there won't be a moment when you will be safe.
Of course there will be not only monsters but also characters that will help us during our mission to kill the Count: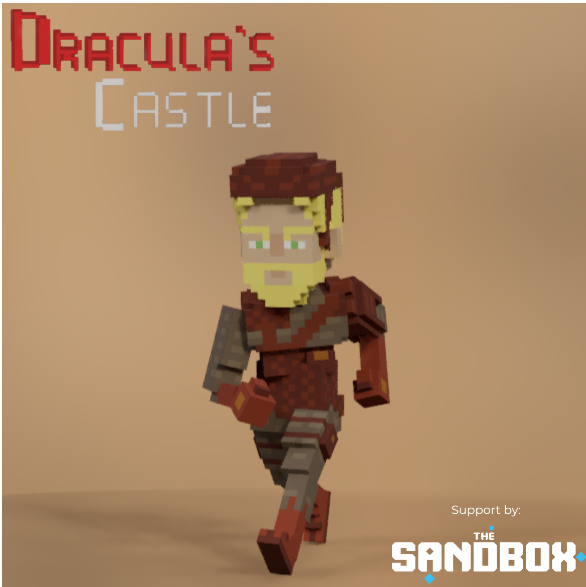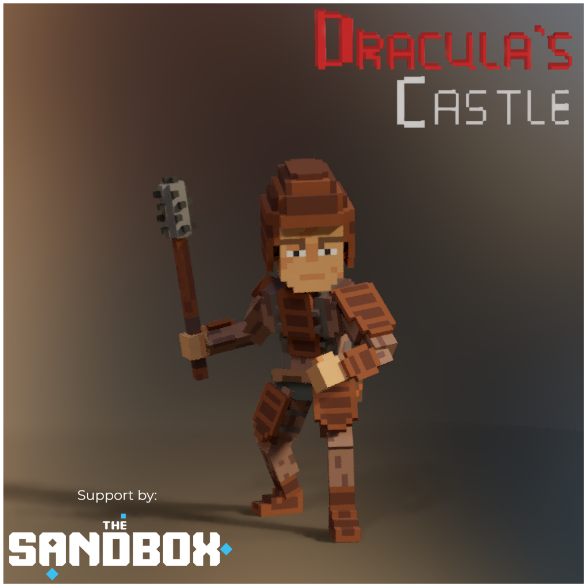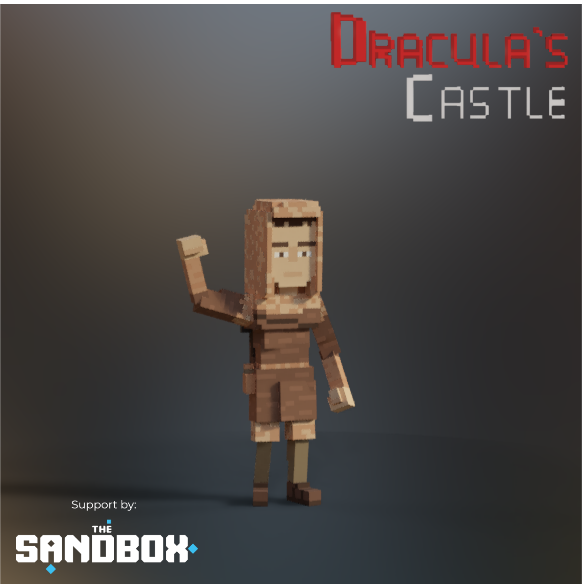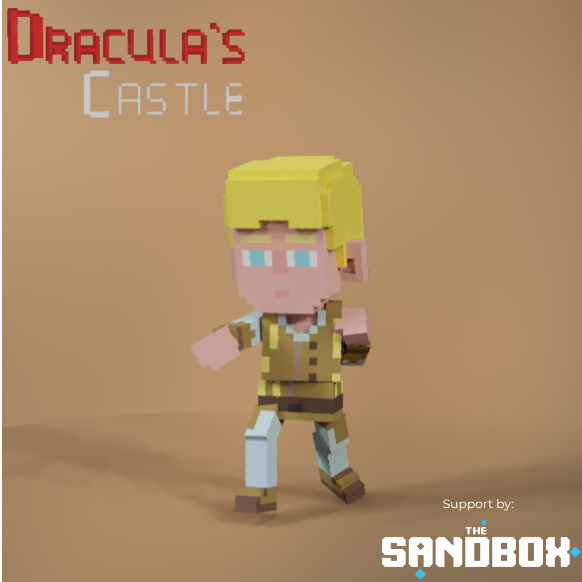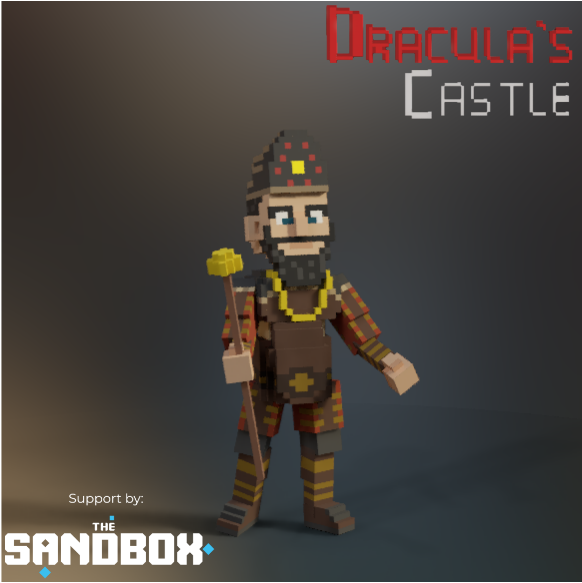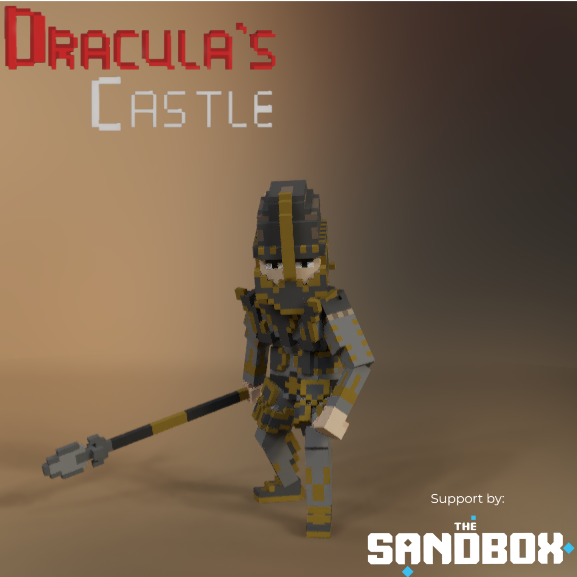 Some of them will be poor citizens looking for help, or courageous adventurers with the same objective to free the lands from the devil forces and others will help us in our mission with different advice and information ! Different environmental assets will make us feel in a fantasy setting, mixed between gothic and medieval, with magical elements as well, here is a little taste: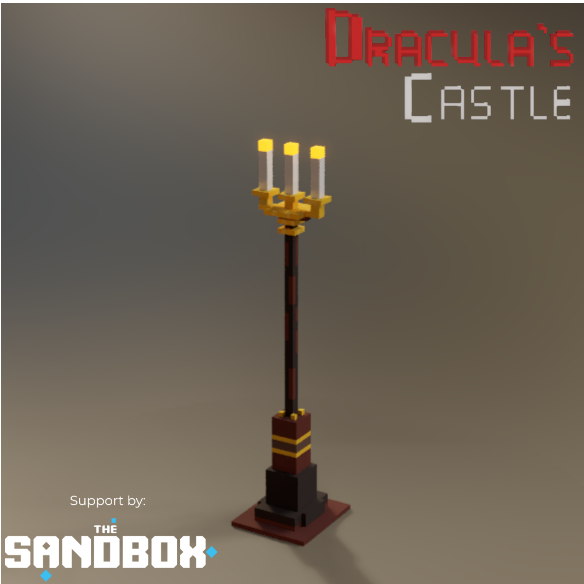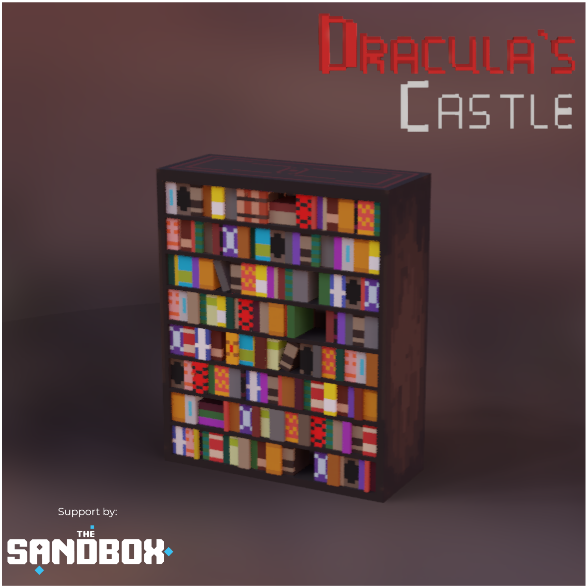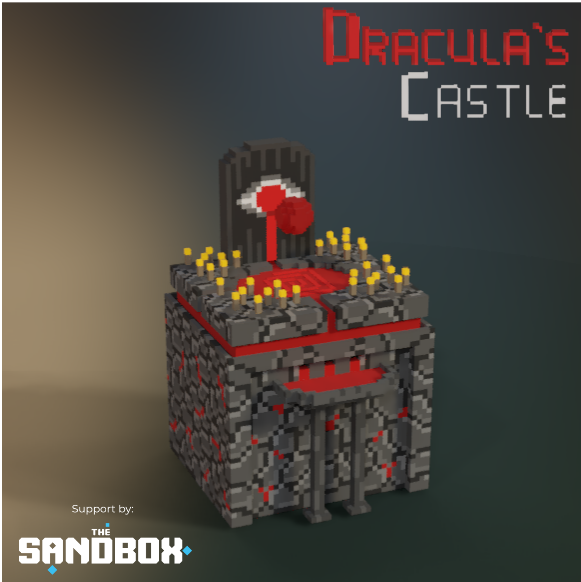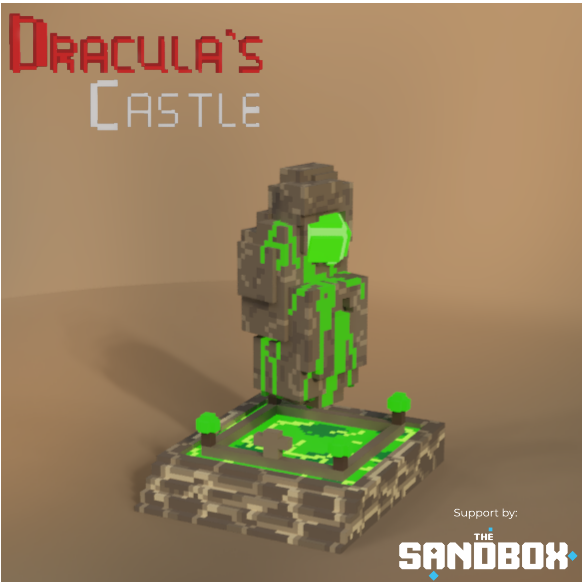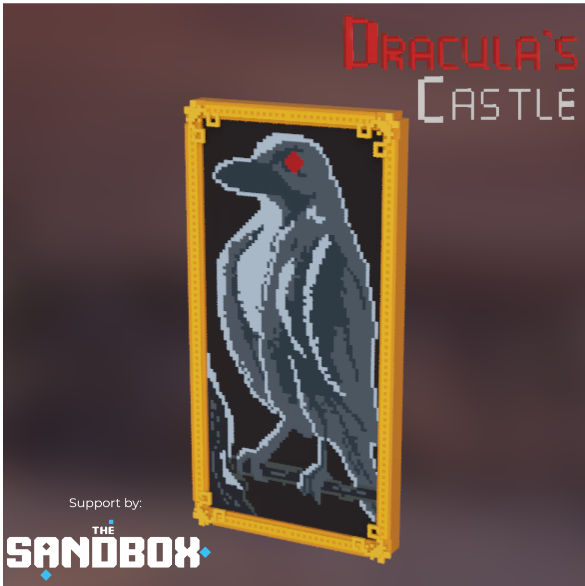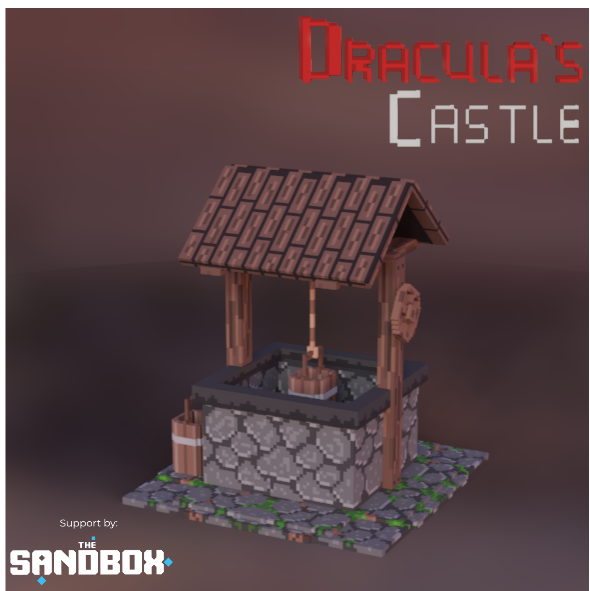 The missions will be designed to make sure that every corner of the different environments is explored, searching for important objects, buttons, specific characters and will have a particular importance the dialogue with all the NPCs, who will give us help with precious informations that will allow us to survive longer in this dangerous world, like special weapon's location, secret paths and so on !
What I am aiming for with this project is to give life to a gaming experience as complete as possible, with lots of fighting, puzzles, missions, exploration and platform sessions !

Hope you are thrilled to play this experience at least as I am to create it !
I am indeed super excited to get my hands on this one too !
That's it for this week's game experience, tune in soon for more Game Maker goodness
Stay awesome,
Cheers,
Amy